Notification
Dear customers,

We would like to thank you for using "Headache alert".
However, we are sorry to announce that as of 28th February 2022, we will be terminating the service. The store has already been closed to the public.

We sincerely apologize for the sudden announcement to our dear customers who have been using the app on a daily basis.

If you have been subscribing, please kindly note;
-iphone user: Subscription will be suspended on December 21st, so you will not be renewed and will be automatically withdrawn.

-Android user: We will cancel the contract sequentially from December 23. However, please check the purchase status yourself and cancel if it is valid, just in case.

*Even if you re-subscribe afterward, we will not be able to provide the service, so please do not re-contract.

Finally, let us inform you, if you are living in Japan and able to read Japanese, please kindly search "Zutool" on the store to download. "Headache alert" was developed as a overseas beta version of a well known Japanese migraine app called "Zutool".

We are considering re-launching "headache alert" in the near future, with much more useful functions as the original "Zutool" app. So please look forward to see us again!

We thank you again for all of your kind support and opinions.

Sincerely,
Headache alert
What you can do with 'Zutool'
Zutool predicts weather caused health symptoms such as headaches in advance using atmospheric(barometric) pressure charts and push notification. You can easily record pain and medication records, which helps you manage your physical condition.
Atmospheric(barometric) pressure affects human body!? 'Weather pain, Meteoropathy'
Become more unwell due to the stress reaction of the autonomic nerves when the body tries to adjust to atmospheric(barometric) pressure…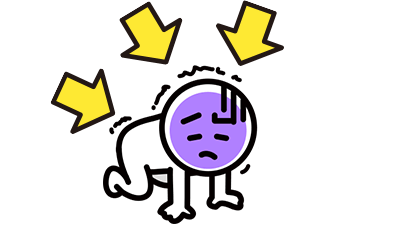 Main symptoms of weather pain(meteoropathy).
Headache, migraine, back pain, asthma, depression, dizziness, shoulder pain, low blood pressure, nausea, frustration, joint pain, myocardial infarction(heart attack), cerebral infarction(stroke).
'Zutool' was developed to predict headache, which is one of a weather pain, in advance by paying attention to fluctuation in atmospheric(barometric) pressure.
Zutool user voice
"Since I am sensitive to changes in atmospheric pressure, I started using this app because I wanted to prepare for it as much as possible. It is very useful. Thanks to this, I can take precautions in advance, I'm less likely to be swayed by headaches and depressing feeling caused by changes in pressure now."
"I was suffering by sudden migraine, but this app is really helpful because it shows the pinpoint information of pressure drop more precise than the regular weather forecast. It won't cure the pain but it is a great deal I can prepare for it."
"I have a headache and dizziness due to changes in atmospheric pressure, so it is my routine to check this app everyday. It is very useful for my physical condition management."
"Since I've come to know the timing of my headache, I can prepare medicine when I go out and I can know when to take it. It is convenient, I would keep this app."
*These are personal comments from Japanese users. It does not imply any effect or efficacy assurance.